CUNA Annual Events & Training List
Mark your calendar for these events
Date

Events
Jan 4 – Feb 22, 2023
CUNA Financial Management eSchool: Essentials
Jan 6 – Feb 24, 2023
CUNA IRA Fundamentals eSchool
Jan 13 – 14, 2023, Pre Con | San José del Cabo, Mexico

Jan 15 – 18, 2023, Conference | San José del Cabo, Mexico
CUNA Credit Union Board of Directors Conference
Jan 24 – March 23, 2023
CUNA Regulatory Compliance Certification eSchool: Introduction
Jan 25 & Feb 1, 2023 | Virtual
CUNA Solutions User Forum
Jan 31 – Feb 1, 2023 | Tempe, AZ
CUNA Business Lending Roundtable
Feb 26 – March 2, 2023 | Washington, D.C.
CUNA Governmental Affairs Conference (GAC)
March 2 – April 6, 2023
CUNA Latest Trends in Investments eSchool
March 20 – 23, 2023 | Tempe, AZ
CUNA Internal Audit Certification School – Spring
March 26 – 29, 2023 | Orlando, FL
CUNA Marketing & Business Development Council Conference
April 2, 2023
CUNA Fair Lending Virtual Workshop
April 2, 2023, Pre Con | San Diego, CA

April 3 – 6, 2023, Conference | San Diego, CA
CUNA Consumer and Residential Mortgage Lending School
April 11, 12, 18 & 19, 2023
CUNA Certified Credit Union Facilitator School | Virtual
April 17 – 20, 2023 | Dallas, TX
CUNA Financial Management School: Fundamentals, Advanced or Update
April 23 – 26, 2023 | San Diego, CA
CUNA HR & Organizational Development Council Conference
May 2 – June 1, 2023
CUNA Investment Certification eSchool: Fundamentals
May 16 – 17, 2023 | Virtual
CUNA National Young Professionals Conference | Virtual
May 21 – 24, 2023 | Anaheim, CA
CUNA Finance Council Conference
June 6 – 8, 2023 | Phoenix, AZ
CUNA Digital Marketing School
June 5, 2023 | New Orleans, LA
CUNA Cybersecurity Conference with NASCUS Pre Con
June 6 – 8, 2023 
CUNA Cybersecurity Conference with NASCUS
June 7 – Aug 24, 2023
CUNA Financial Counseling Certification Program (FiCEP) eSchool
June 12 – 16, 2023 I Savannah, GA
CUNA Credit Union Board School: Introduction & Certification
June 22, July 6, July 20, August 10, August 24, 2023
CUNA Frontline Compliance eSchool
Year 1: July 9 – 15, 2023 | Madison, WI

Year 2: July 9 – 15, 2023 | Madison, WI

Year 3: July 9 – 15, 2023 | Madison, WI
CUNA Management School
July 11 – Aug 1, 2023
CUNA Marketing Compliance eSchool
July 16, 2023, Pre-Con | Madison, WI

July 17 – 20, 2023, Conference | Madison, WI
CUNA Business Lending Certification School
July 24 – 27, 2023 | Denver, CO
CUNA HR Compliance Certification School with CUDoctor
July 31, August 7, 2023
CUNA Cybersecurity eSchool with NASCUS
Aug 6 – 10, 2023 | San Diego, CA
CUNA Coaching Leadership School
Aug 7 – 11, 2023 | San Diego, CA
CUNA Investment Certification School: Fundamentals & Advanced
Aug 22 & 24, 2023
CUNA Financial Counseling Certification Program (FiCEP) eSchool: Update 
Sept 8 – 10, 2023 | Chicago, IL
CUNA Credit Union Board Roundtable
Sept 9 – 28, 2023
CUNA Regulatory Compliance Certification eSchool: Update
Sept 20 – 22, 2023 | Carslbad, CA
CUNA CEO Council Conference
Sept 20 – Nov 8, 2023
CUNA Financial Management eSchool: Advanced
Sept 24 – 29, 2023 | Tempe, AZ & Online
CUNA Regulatory Compliance Certification School: Introduction & Update
Sept 25 – 28, 2023 | Phoenix, AZ
CUNA Collections & Bankruptcy School
Oct 2 – 4, 2023 | Boston, MA
CUNA Compliance & Risk Council Conference
Oct 2 – 4, 2023 | St. Louis & Online
CUNA World-Class Service School
Oct 1, 2023, Pre Con | Austin, TX

Oct 2 – 5, 2023, Conference | Austin, TX
CUNA Marketing & Business Development Certification School
Oct 4 – 7, 2023 | Denver, CO
CUNA Operations & Member Experience Council and CUNA Technology Council Conference
Oct 14 – 15, 2023 | San Antonio, TX
CUNA Certified Credit Union Facilitator School
Oct 16 – 18, 2023 | San Antonio, TX
CUNA Experience Learning Live!
Oct 16 – 18, 2023 | Jackson Hole, WY
CUNA Attorney's Conference
Oct 30 – Nov 2, 2023 | Washington, D.C.
CUNA Internal Audit Certification School – Fall
Nov 6 – 9, 2023
CUNA Credit Union Finance eSchool
Nov 6 – 9, 2023 | Las Colinas, TX
CUNA BSA/AML Certification Conference with NASCUS
Nov 12 – 15, 2023 | Denver, CO
CUNA Lending Council Conference
Nov 29 – 30, 2023
CUNA BSA/AML Certification eSchool with NASCUS
Dec 2 – 3, 2023 Pre Con | Las Vegas, NV

Dec 4 – 6, 2023 Conference | Las Vegas, NV
CUNA Supervisory Committee & Internal Audit Conference
Dec 4 – 6, 2023 | Las Vegas, NV
CUNA Enterprise Risk Management Certification School
Dec 4 – 8, 2023
CUNA Asset & Liability Management eSchool
Dec 4 – 6, 2023 | Nashville, TN & Online
CUNA Emerging Leaders School
Dec 23, 2023
CUNA HR Professional eSchool
2023 details are being finalized for these events
CUNA Agile Marketing eSchool
CUNA Cannabis & Hemp Financial Services eSchool
CUNA Data Analytics eSchool
CUNA DEI eSchool
CUNA ERM Advanced eSchool
CUNA Executive Leadership eSchool
CUNA IRA Advanced eSchool
CUNA Lending eSchool
Recorded eSchools to attend at your convenience
CUNA Business Continuity eSchool
CUNA Certified Credit Union Board Member eSchool
CUNA Certified Credit Union Supervisory Committee Member eSchool
CUNA Coaching Conversations eSchool
CUNA Compliance Management Systems eSchool
CUNA Credit Union Finance for Boards & Committees eSchool
CUNA Credit Union Board & Committee Re-Certification eSchool (CCUB & CCUSC)
CUNA Essential Management Skills eSchool
CUNA Fiduciary Relationships eSchool
CUNA Introduction to Compliance eSchool
CUNA Project Management eSchool
CUNA Serving Small Businesses eSchool
CUNA Small CU Compliance Overview eSchool
CUNA Trends Into Action eSchool

Events & Training Search
Search Upcoming Events & Trainings
Use our Event Search to find a perfect learning opportunity for yourself or your staff.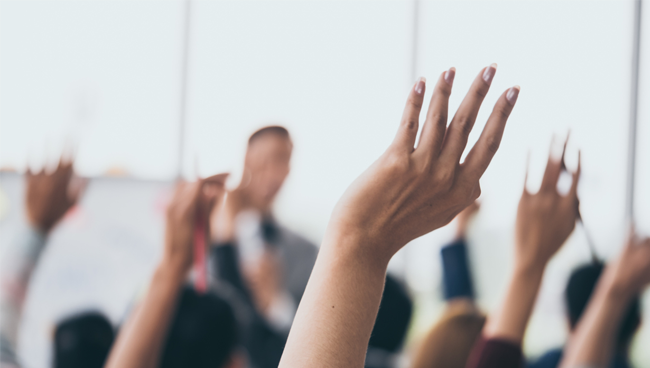 Request for Information
CUNA Events & Training Request for Information
Thank you for your interest in CUNA's upcoming training and events. Please complete our request form to receive more information.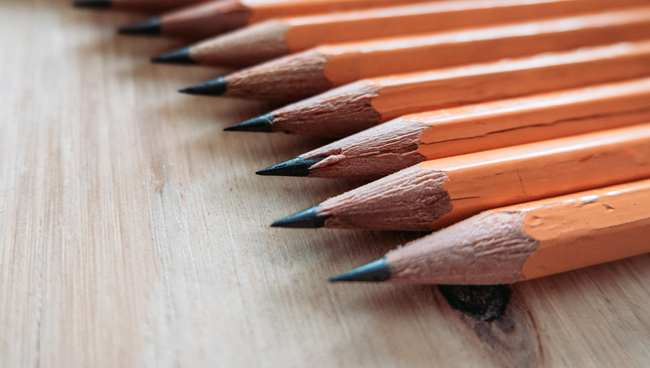 PRINTABLE CALENDAR
Prefer a Physical Copy?
We've created a printable 2023 CUNA's Events & Training download.